SICIS gives a new look to its 400sqm showroom in Hong Kong. The new spaces are capable of giving suggestions and provide ideas for complete housing projects.
This choice is a further confirmation of the company's international growth strategy and of the goal of consolidating and increasing the brand visibility in Asia, particularly in Hong Kong, where it has been present for over 15 years.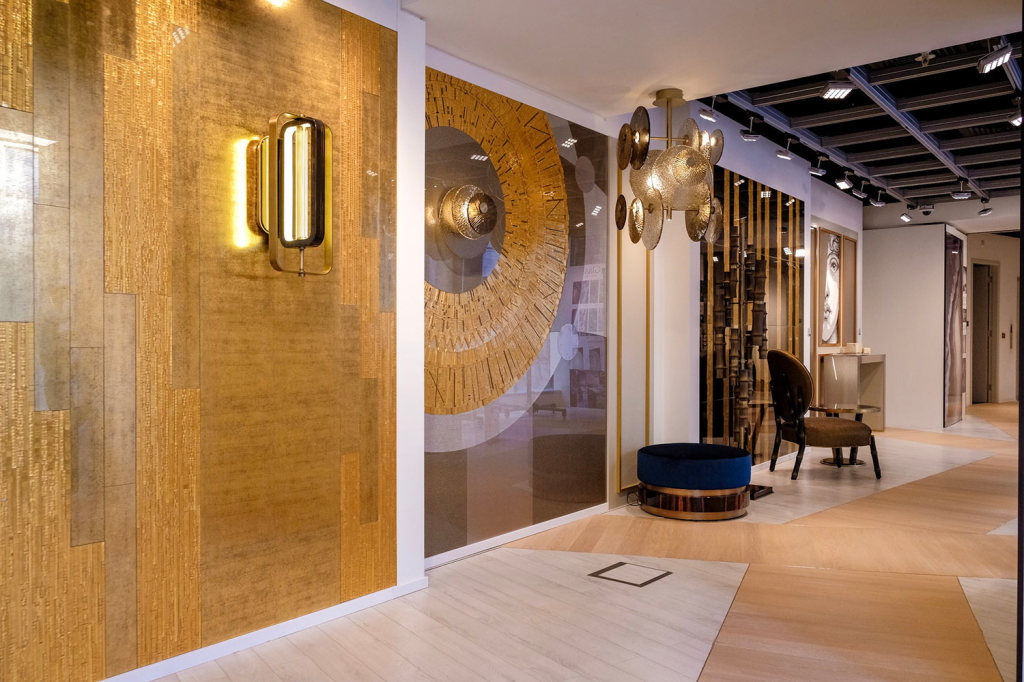 As always SICIS has the ability to create rooms where the furnishings are combined and matched with different environments, from the walls to the floors. Like the armchairs enriched with SICIS fabrics, the blown glass lights and minute mosaic, the tables in Vetrite and metal, the sofas and other elements.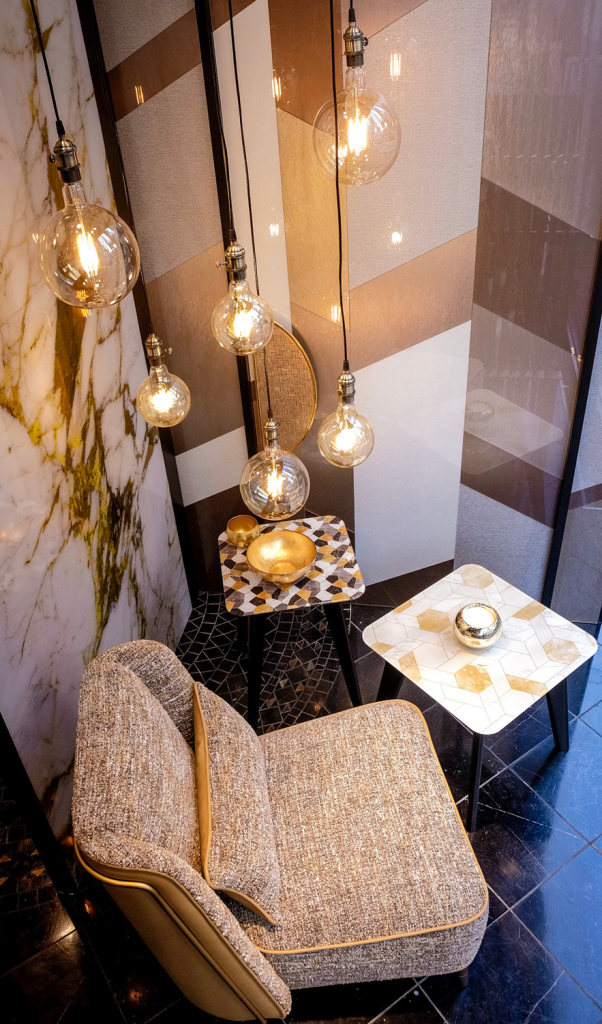 From each collection and each piece of furniture emerges the accuracy in the choice of basic materials, the heritage of knowledge, mastery in the art of making furniture and quality finishes.
Colors, patterns, furniture, art and accessories blend perfectly with the surrounding space.
As for the surfaces, the most important novelty highlighted is Vetrite, widely present, both alone and together with modern, stylized and inlaid artistic mosaics.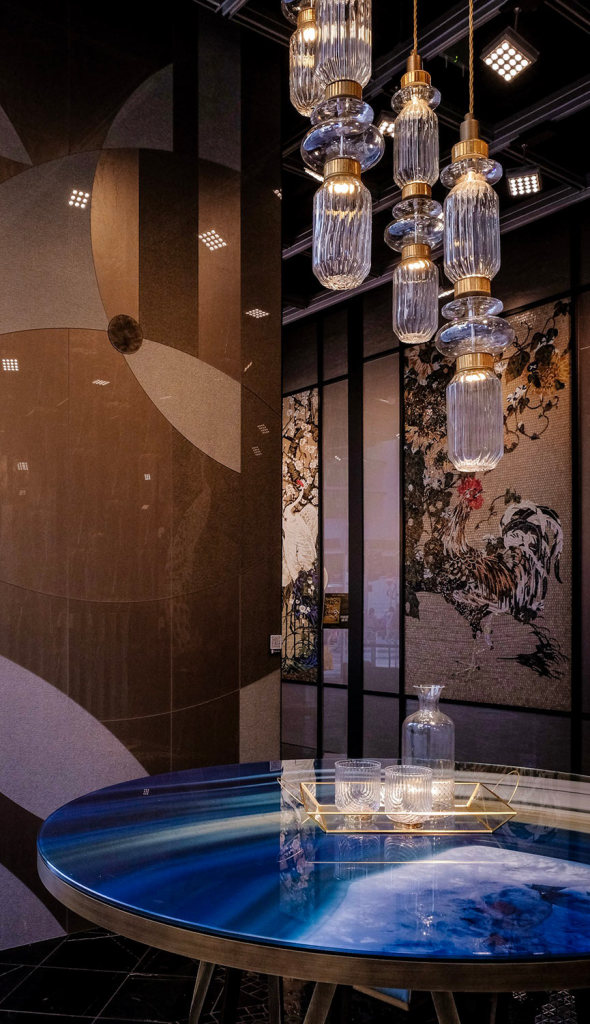 Great attention is given to the four Jakuchu artistic mosaic panels, right at the entrance of the showroom. Them, along with other mosaic panels, allow to understand the extraordinary quality and refinement of the materials and the possibility of combining various types of mosaics with different materials.