Our aim has always been the one to give personality to each surface made with our products: walls, ceilings, floors and even furniture. We started from mosaic, from the most basic tesserae to magnificent artistic designs, and in the latest years we introduced Vetrite, special slabs of glass with different patterns and colours.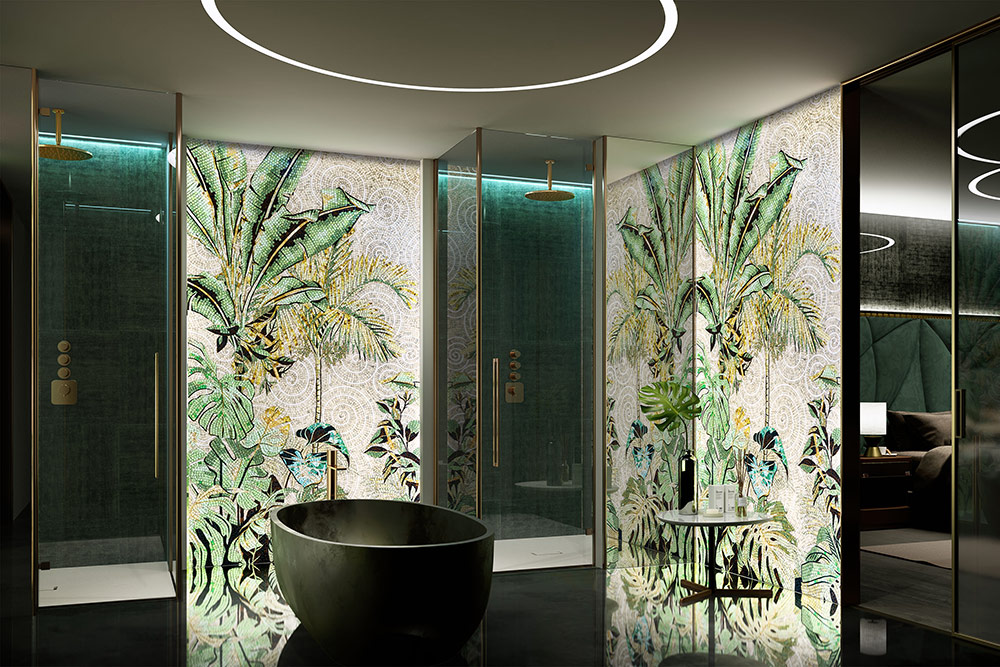 Now we've decided to make these surfaces even more protagonists of the ambience they're in, giving them backlight.
Walls, ceilings, floors and pieces of furniture can now lit up like a magical object of wonder, giving warmth and characterising every space. The unique designs are enhanced by light, that makes them stand out and conquer the scene.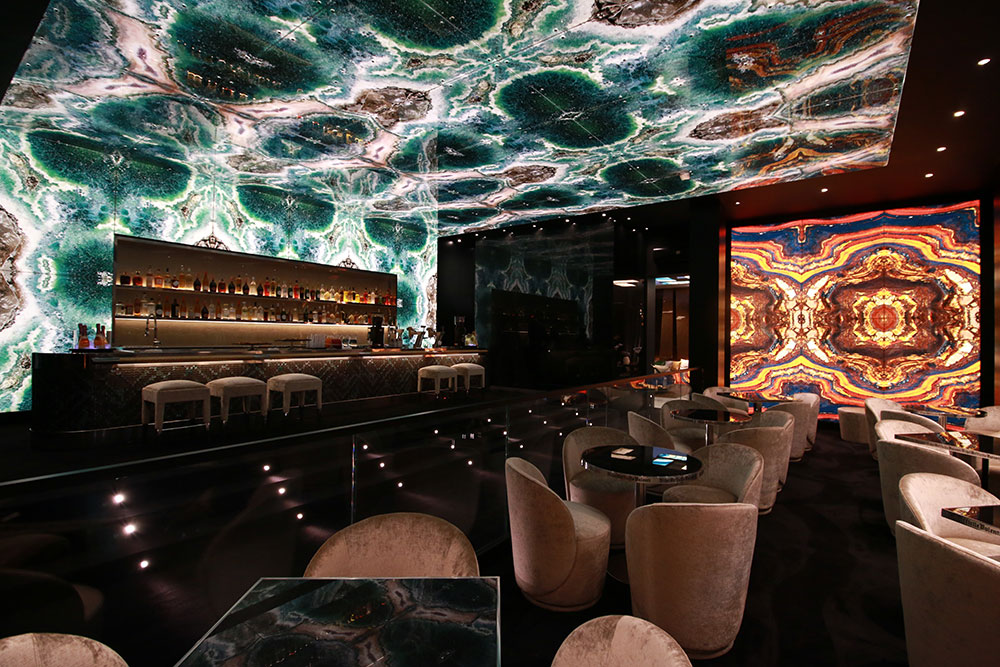 Both mosaic and Gem Glass Vetrite can be backlit: they can be mounted on a LED system and easily applied on walls and ceilings. Besides, due to their load resistance, they are also suitable for floors.
The backlit LED panel can then be used to create high impact solutions for any house, for example for a stunning effect in the entrance or to highlight a particular wall in the living room. But their versatility lies in the possibility to be used also for public entertainment spaces such as bars or discos, for example for backlight counters.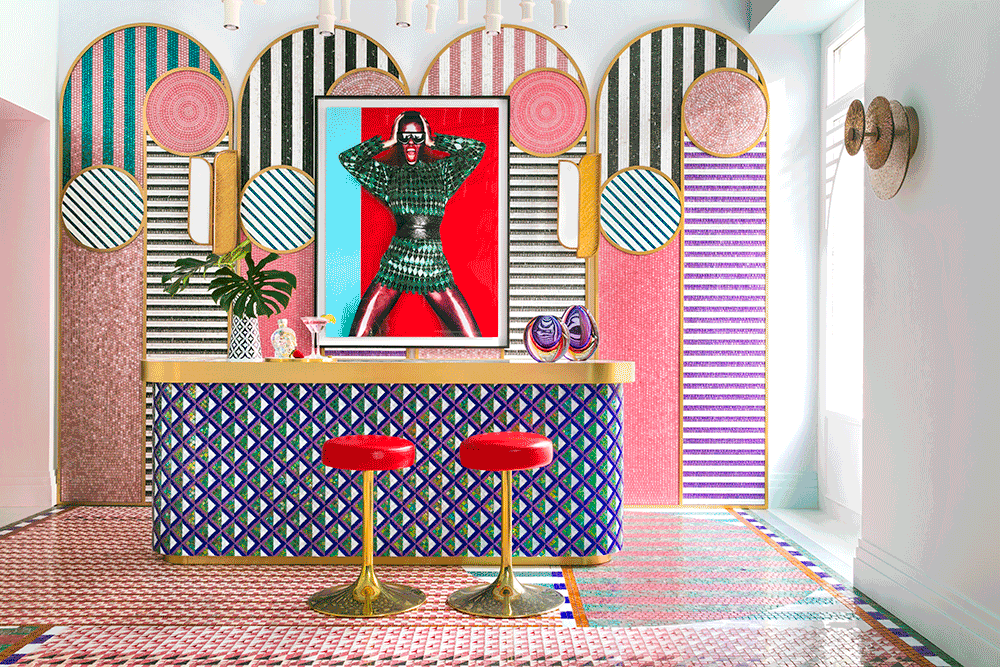 Undecided between mosaic or Vetrite? You can choose both! The two materials can be combined to create even more unexpected solutions.
The possibilities are almost unlimited: let your fantasy run free!
Contact us to have more information on our backlit products or if you want to use them in your project.