During the last Salone del Mobile SICIS' soul has emerged through environments where creativity is constantly evolving; spaces in which furniture, accessories, decorations interact with each other in a dynamic order.
A harmony of volumes, rigorous lines softened by the use of special products and materials, customized floors and walls enriched by unexpected elements that surprise and enchant.
We realized balanced yet bold interiors projects in collaboration with important designers; rhythm and movement, the sense of space and unusual geometries mark our new collections.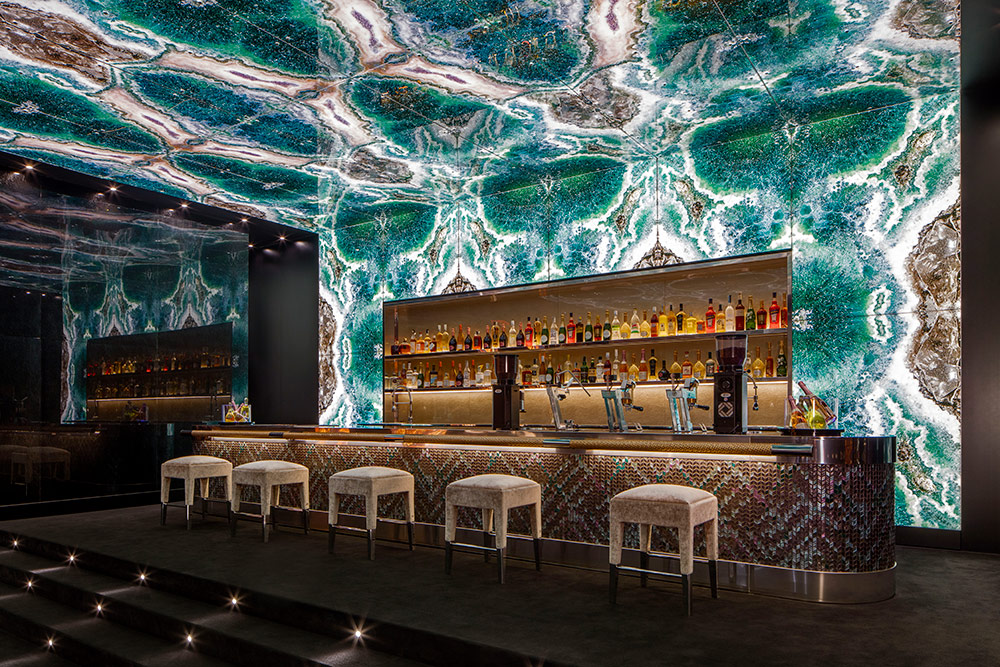 Designed by the architect Marco Lucchi, the 'Lounge Bar' reveals once again the ability of our products, like mosaic, Vetrite, steel, fabrics and others, to join in infinite two-dimensional and three-dimensional combinations, allowing the development of high-impact entertainment spaces, such as lounge bars, restaurants, hotel lobbies.
In the new collections we find timeless furniture, where lean and calibrated structures marry the richness of natural materials such as wood and marble, together with fabrics with a compact texture that give life to a strong visual dynamism.
Furnishings with fluid lines, along with multi-dimensional Vetrite walls and artistic mosaics of incomparable beauty become a new mood of interior architecture, a unique language that involves every surface and element.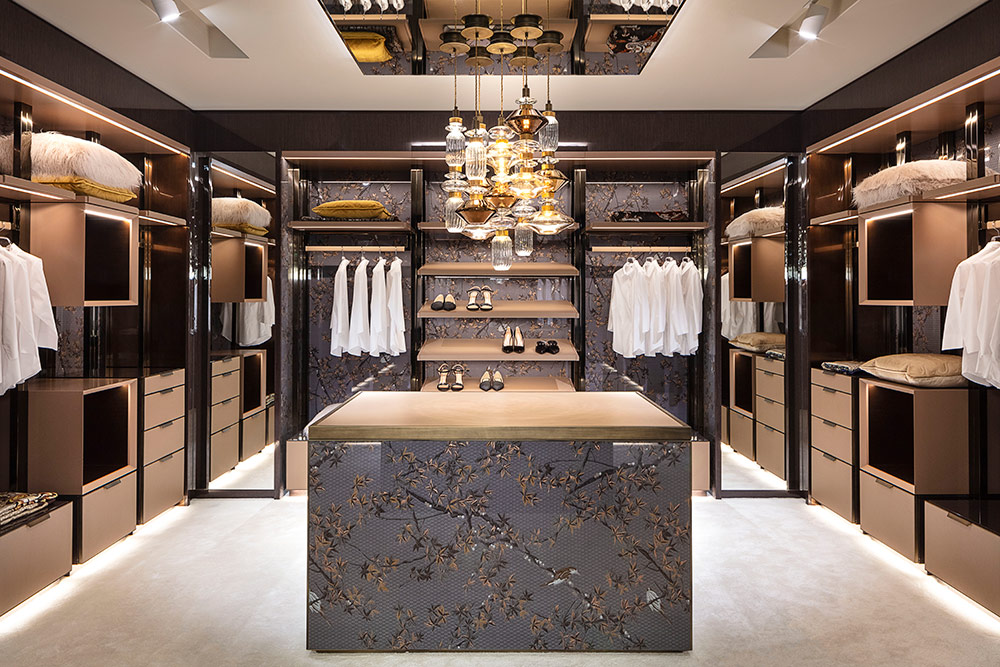 A 'My private boutique' was designed by architect Marco Piva as a large and functional wardrobe. Hence the "private" connotation, while the idea of ​​"boutique" responds to the desire to show in a scenographic vision, in addition to neatly store, clothes, accessories and every little personal treasure. The main product used for this room of desires is Vetrite combined with fabrics, which is capable to totalize the space in a rigorous but also emotional way. The possibility to choose among a vast choice of patterns and colors of Vetrite and different finishes for the accessories (essences, lacquers, metals or other materials) gives the chance to personalize the wardrobe according to your wishes.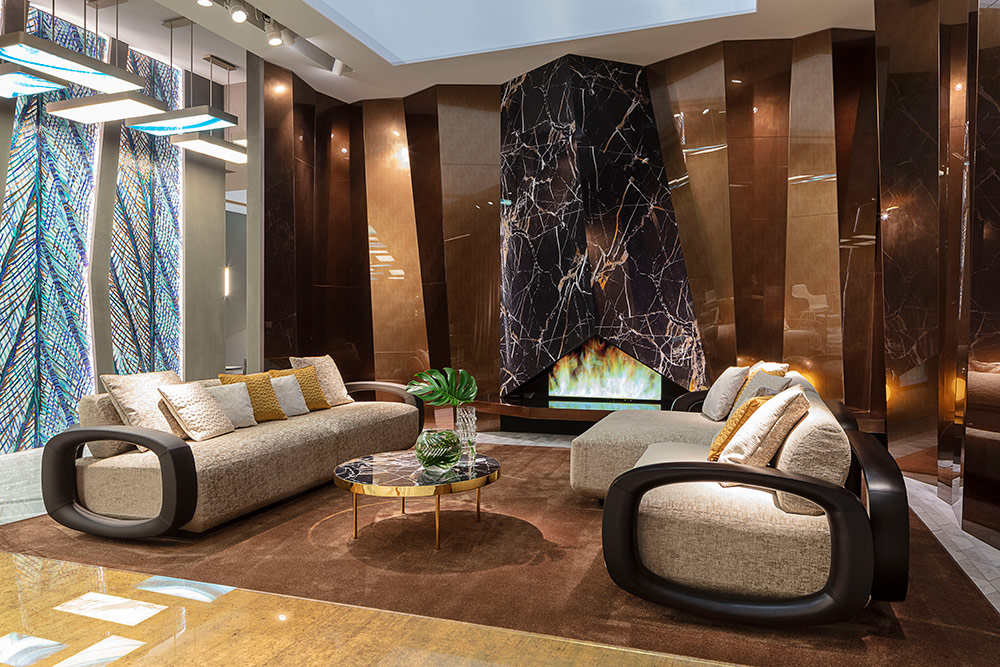 Other collaborations, including the one with the Brasilian designer Ricardo Antonio, led us to the development of furnishing objects designed for pulsating, cosmopolitan cities, where life vibrates and multicultural experiences abound.
Pieces that, like our company, switch with serenity between tradition and innovation, technology and art, audacity and sobriety, glamour and simplicity.
The interaction between the most advanced techniques and materials available today in the furniture industry and the finest Italian artisan tradition are born.
Objects that carry within them all the scents, stories, spices, cultures, colors and smiles that have seduced us in this journey around the world.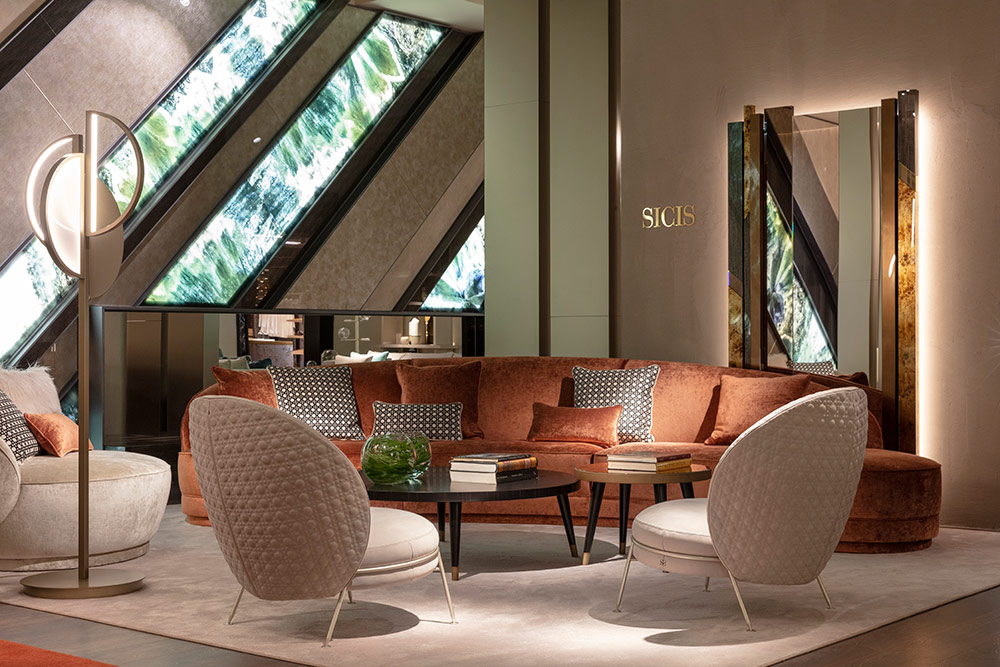 In addition, furnishings designed by the architect Massimiliano Raggi that play on a balance of shapes and materials and bring lightness and irony to the rooms themselves.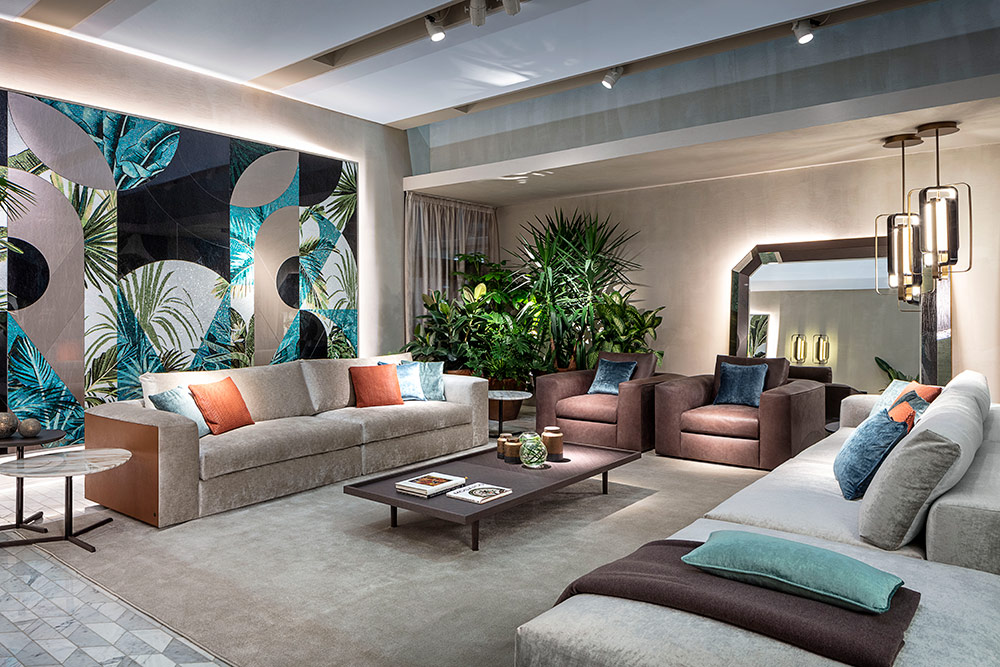 We mix walls, floors, furniture, fabrics, lighting and art with different textures and complementary shades to create unique, transcendental and characterful homes. Everything must have a precise reason and the purpose, in the end, is to transform the space into a magical place where you can shelter and feel at ease.