Summer is the perfect season for traveling and this month we took you to a quick trip to discover the patterns of our mosaic composition around the world.
Each country has its typical architecture and our mosaic collections have been chosen as the interior design solution of various structures, from a Tuscan villa you see below, to a fancier luxury hotel.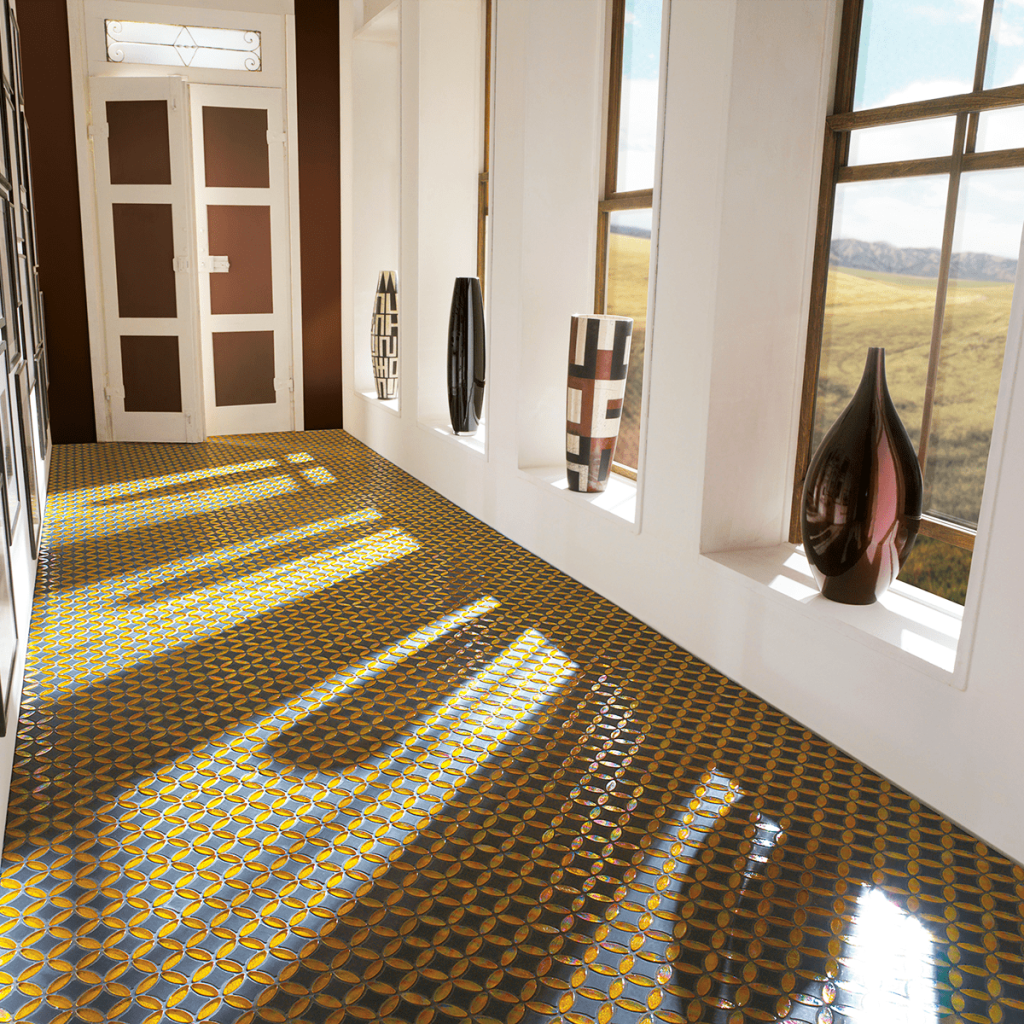 For this flooring we chose our Basic collection and the these yellow glass inserts perfectly capture the brightness of a sunny countryside.
This same mosaic collection brought us to decor another European house, in Provence this time. The iridescence and the blue hues of our tesserae play beautifully with the rustic white look of this living room.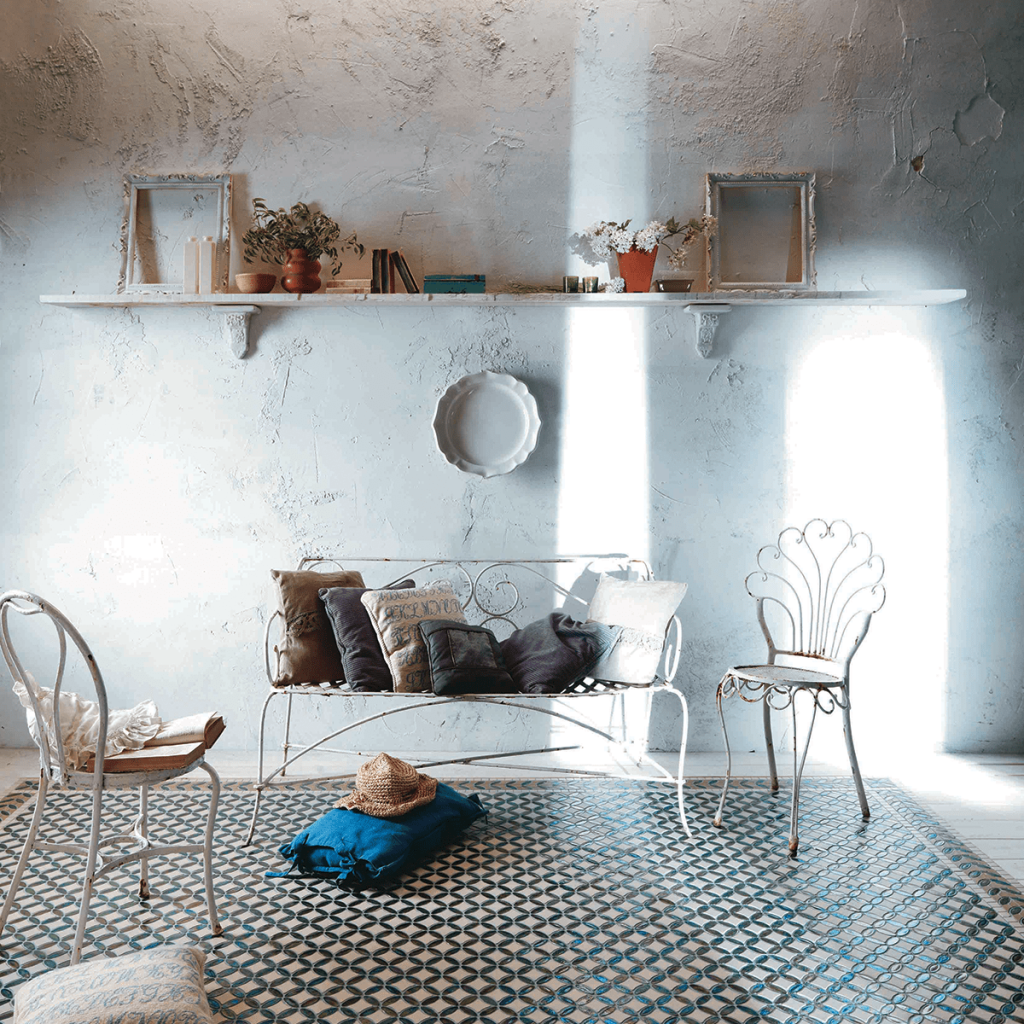 We move from Europe to take you to China to discover the super bright Orientale collection and the application we made of if for two luxury hotels.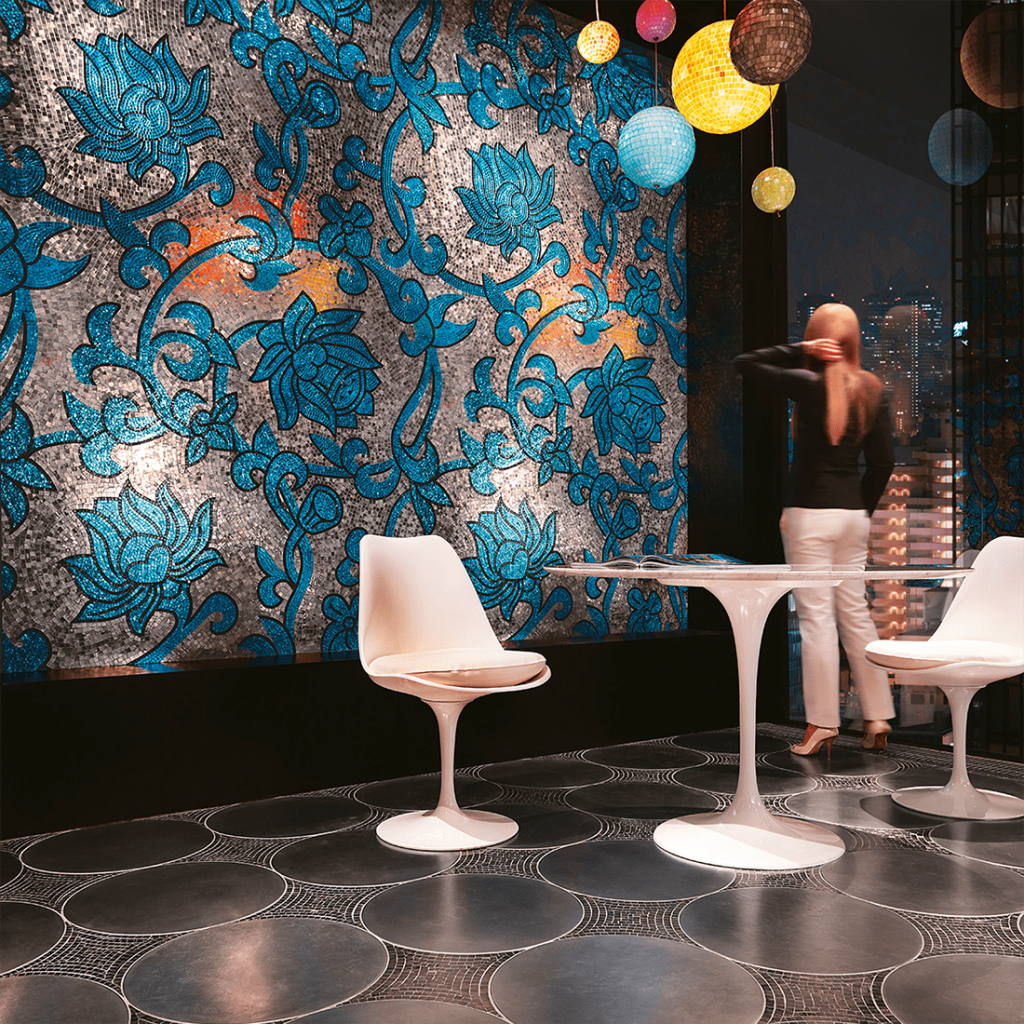 Reflections, glares, rich colors and a subtle iridescence are the main features of this collection and they're perfect to create such a classy and bright pattern.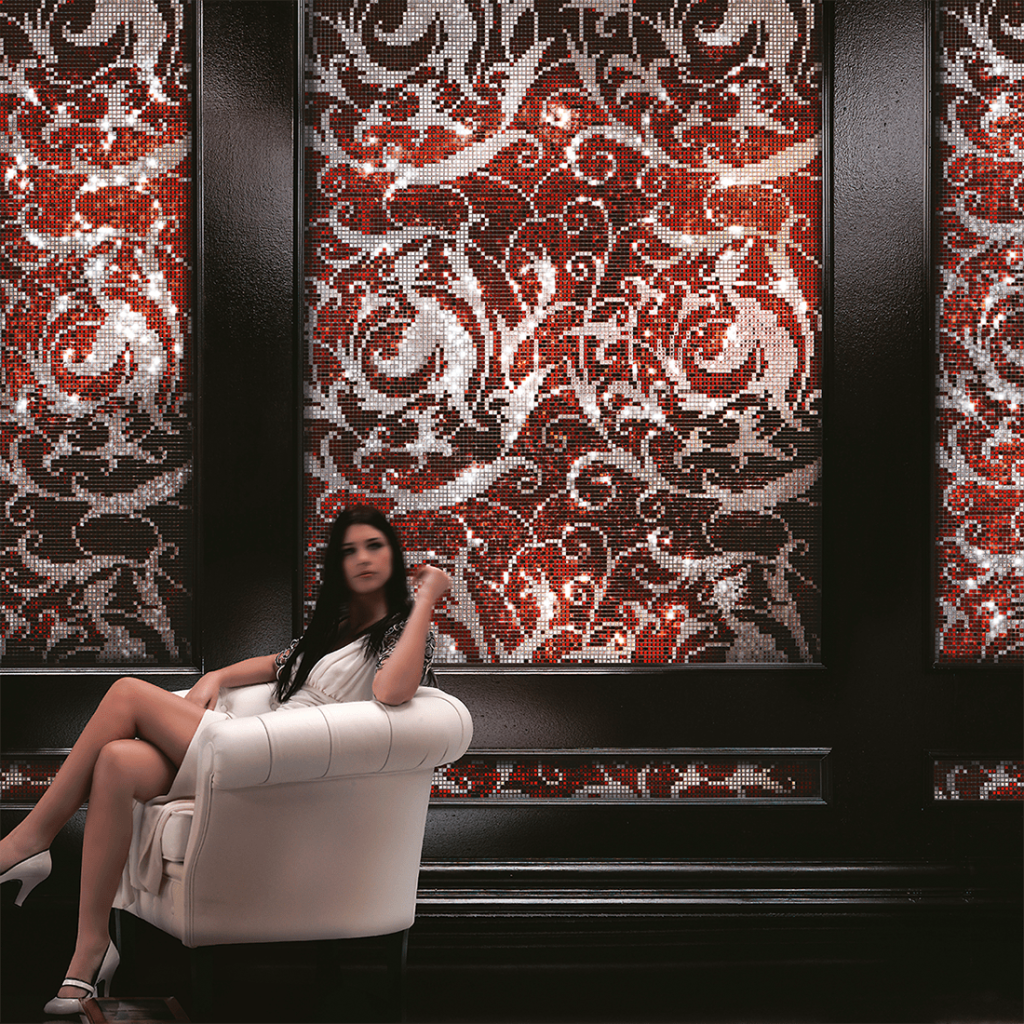 Speaking of patterns, the Seventies inspiration can be the perfect choice to decor a big city apartment.
Here we go to New York, where we decorated the wall of this very sophisticated room facing the skyscrapers with the glossy mosaic of our Glass3 collection.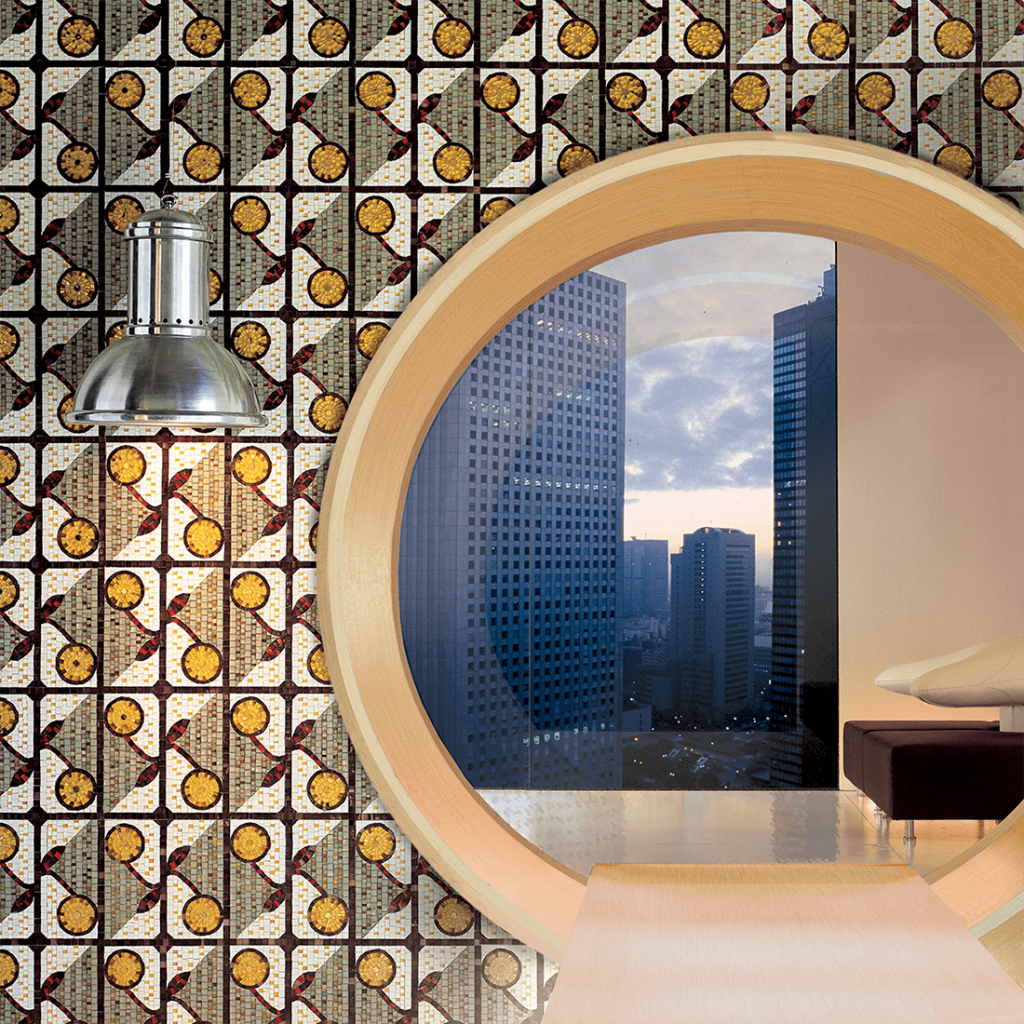 We hope our quick trip into our mosaic patterns inspired you and we're ready to fulfill your decor dream anywhere you live around the world.
Here's our catalogues to have an even broader choice.