Cersaie 2018 has been one of this year highlights in the world of surfaces and coverings. Here, together with the main mosaic collections and the unreleased glass slabs lines of Vetrite, we proposed various rooms to allow visitors to capture the essence and the beauty of our products.
This Cersaie edition has been charachterized by fluid spaces, unusual suggestions for walls and floors, the possibility of mix and match the our countless collections with mosaic patterns in vitreous paste or other materials and Vetrite, capable of infusing elegance to the environments and offering harmonious solutions of livability.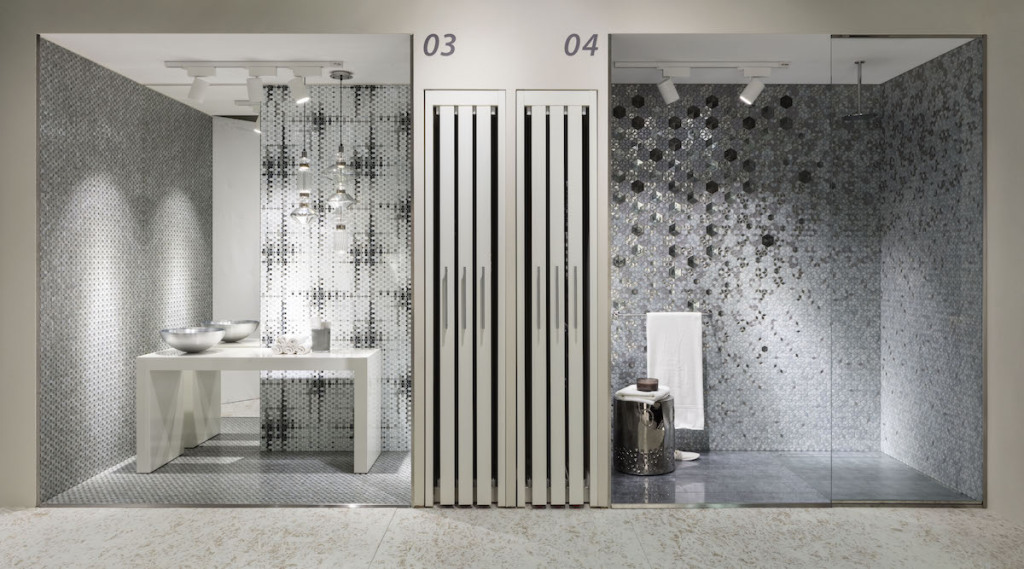 In some displays the essential design in which the decorations have been elaborated has been enlivened by an unexpected detail: a glass lamp and a minute mosaic or a chair with bright velvets from Sicis Interiors lines.
The fascination of the artistic mosaic was further enhanced by the use of Vetrite also in 3D or backlit, sometimes satin.
For flooring, in this edition it was used especially Vetrite, versatile and of great visual impact.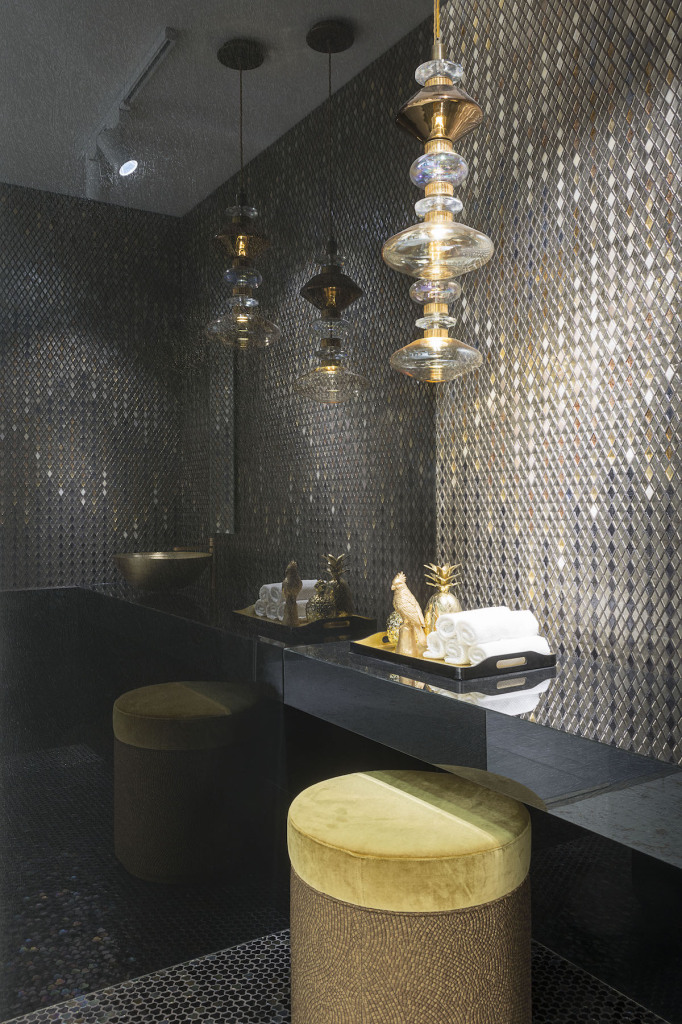 Intersected lines, circles and semi-circumferences, geometry is expressed both in classic and timeless black and white, and also with color, declined in the form of patterns always obtained with mosaic games from the various collections and Vetrite.
Vetrite Gem Glass, glass slabs in large dimension and polymers obtained from a complex research process, allows the interpretation of the walls as immense palettes, to be used as sets. A product that allows to give great personality to living spaces and can be considered both a stylistic and functional element.
In addition, Crystal Collection, the last of the forms in the mosaic tiles world, allows to create arabesque patterns or modern designs up to the timeless 'tone on tone', or monochrome. With these hexagonal tesserae you can also conceive figures and patterns in combination with other SICIS mosaic collections.
We also presented our latest display for retailers, containers that give the opportunity to have the full ranges of SICIS products and moods in contained spaces.
Keep following us to discover our projects.