Sicis supplies gold and glass mosaics for the creation of the giant Garuda Wisnu statue in Bali.
One of the largest statue in the world finally took shape on a hill overlooking the international Bali airport, ready to dominate the landscape. The statue will be inaugurated on August 28th, 2018, and represents the God Wisnu riding the mythical bird Garuda, source
of wisdom and preservation in the Hindu religion.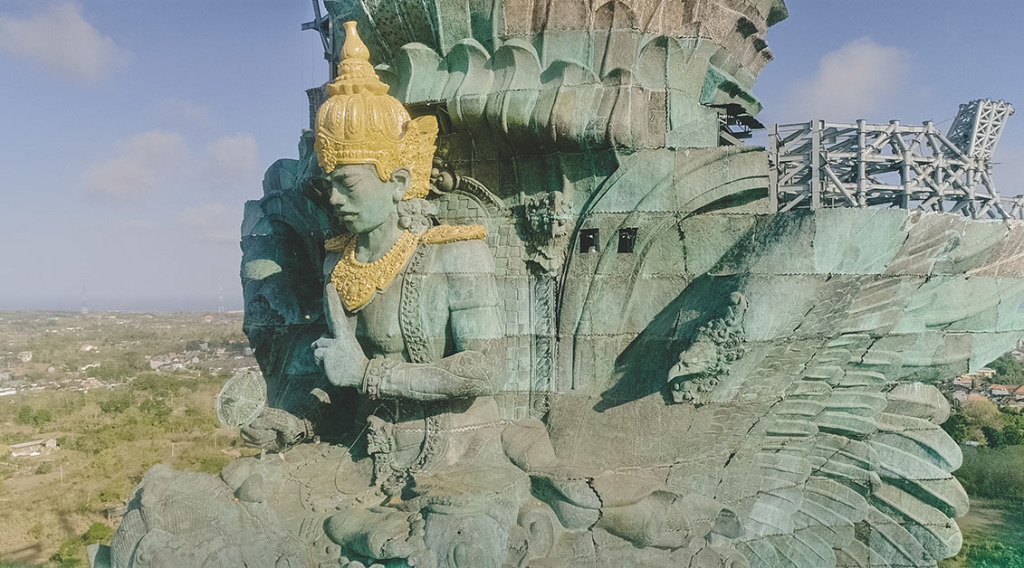 In order to complete the enormous copper and brass sculpture, with a height of 121 meters and a total weight of 3,000 tons, the project required more than 20 years of work. Moreover, more than $100 million was raised from private benefactors.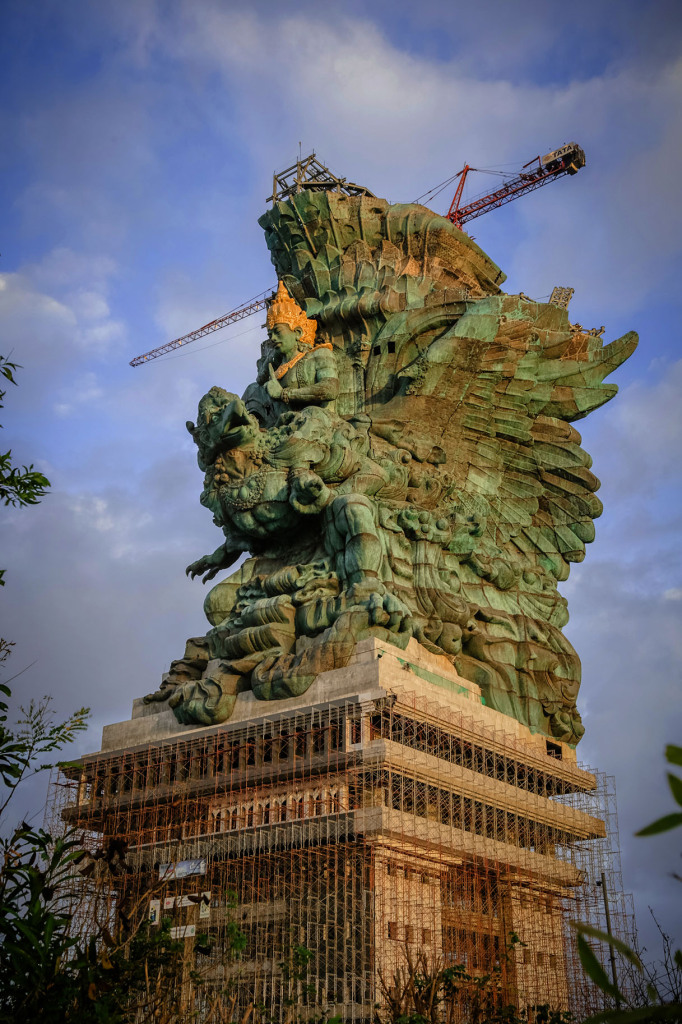 It was designed, built and planned by an important Indonesian sculptor named Nyoman Nuarta, who conceived this majestic creation together with the Former Minister of Tourism, Post and Telecommunications Joop Ave in 1997, with the idea of materializing a cultural masterpiece, memorable, and indissoluble value over the centuries, which becomes the iconic landmark of Indonesia.
The sculptor has involved hundreds of collaborators who, together with him in the island of Java, in Bandung, have developed the project. They have made 724 modules in wax, then in fiberglass, then in copper, then in brass, cut in and transported by a truck to Bali for the final installation, where the elements were recomposed and welded by hand.
One of the parts that make this statue spectacular are the Sicis mosaic decorations, the majestic headgear of the deity, the necklace that adorns him and the two shoulder pads.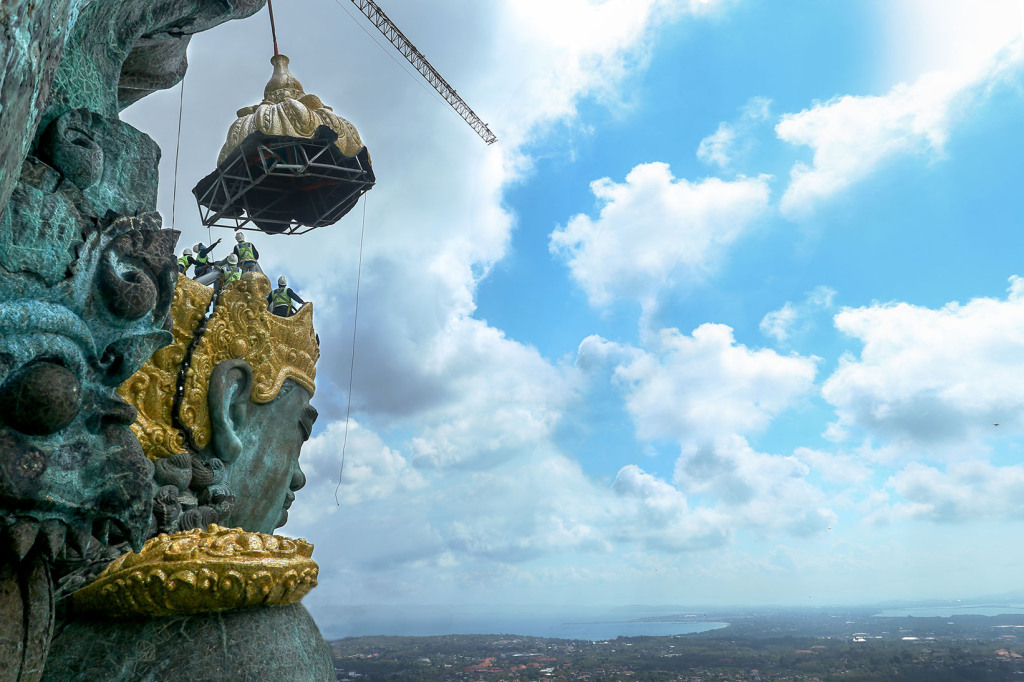 Sicis provided the precious mosaic tesserae in gold and glass paste, and it took more than 2000 hours of work to hand-lay tesserae after tesserae, following the irregularities of the sculpture. The mosaic outstandingly enhances the face of the divinity, giving light and preciousness to the entire artistic product.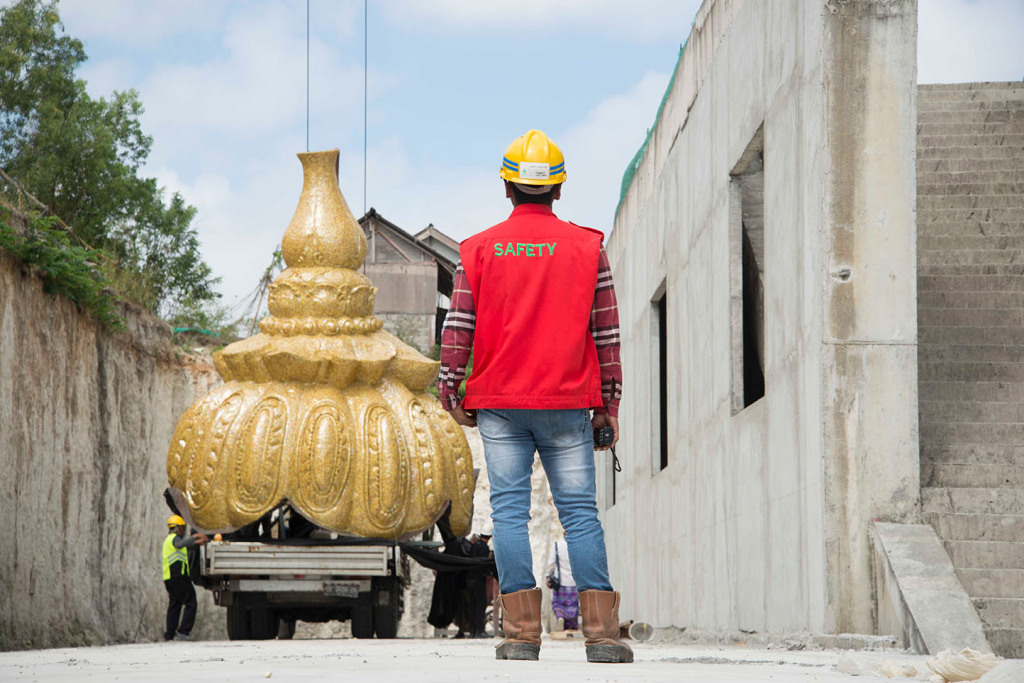 The project is very important for Indonesia, said one of the people behind the project, "Culture is a big part of our country, for our civilization" – "With culture all of us can be equal".