Sicis Jewels  has the pleasure to introduce you the newest Hive watch, a truly precious piece of jewelry. With the Hive watch, Sicis designers wanted to represent the beauty of a real beehive and the industriousness of the bees that allows this miracle of nature every day.
The beehive is in fact reproduced in the dial with tiny blue micromosaic tesserae, elaborated by the wise hands of the Atelier's mosaic masters, and shaped with white gold cells.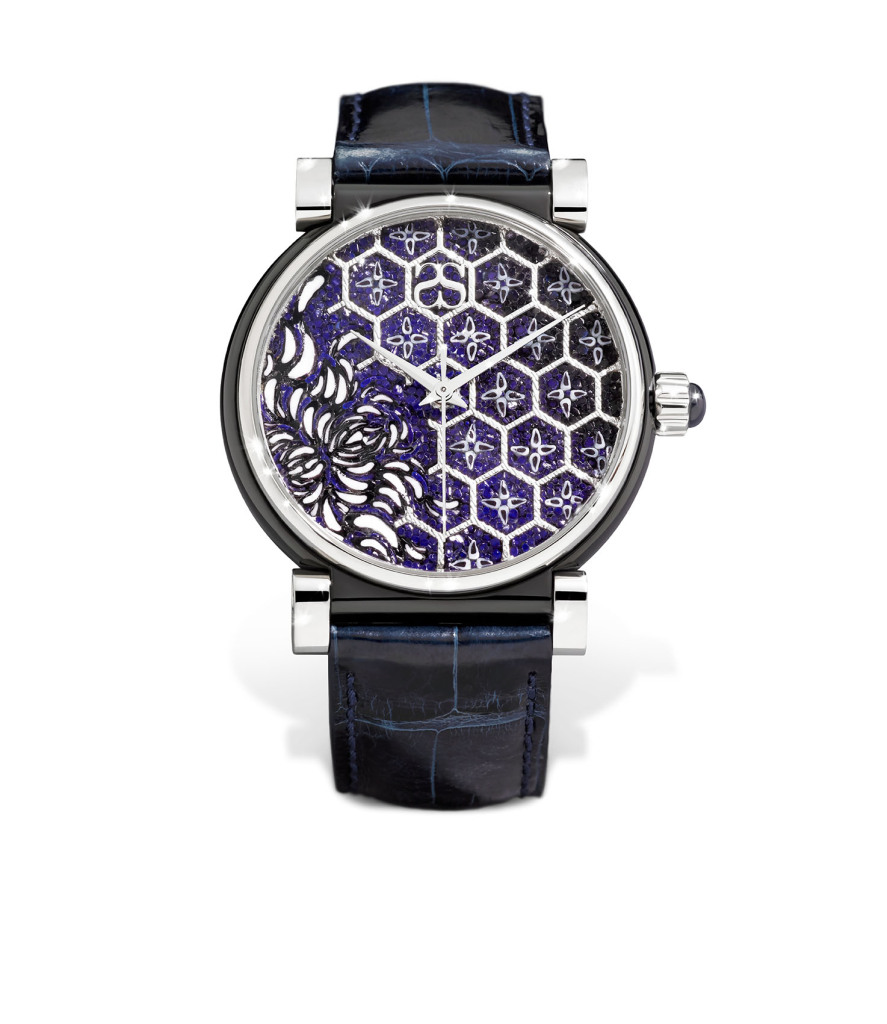 Furthermore, the new Hive watch shows micromosaic flower whose petals are modeled with 'jacketed tesserae' in shades of black and white. The case has visible clock movement, and a special decoration with 'customized micromosaic'. The crown is embellished with a cabochon sapphire.
From the earliest years of research, both historical and biographical, Sicis Jewels  project has given rise to a laboratory dedicated to the application of micromosaic, making it a truly contemporary technique.
This ancient art combined with the brilliance of gold, of precious stones and high quality of mechanics, makes these pieces exclusive. Contemporary watches forged by the elegance of ancient traditions.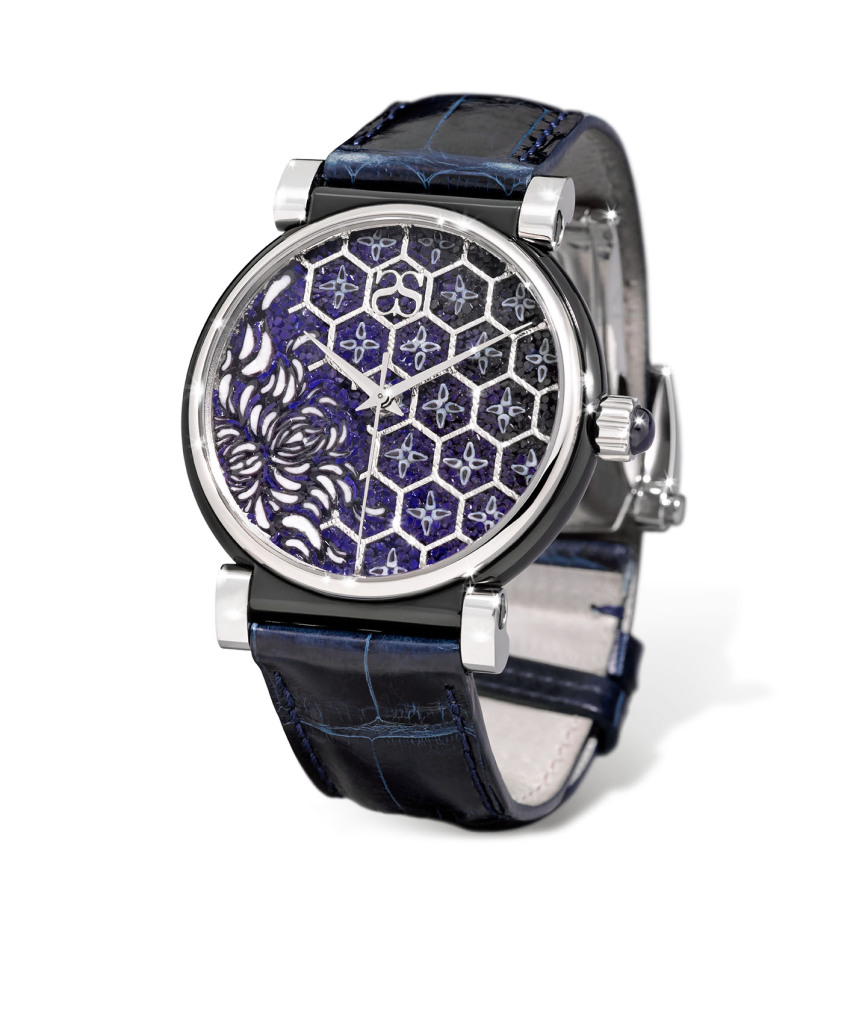 "On one of those occasions (…) she realized that, during his slow evolution, the man was slowly but more and more moved away from paradise. And she found herself dreaming of becoming a bee. " (cit. Maxence Fermine)