Casa Decor is a unique fair in Spain dedicated to interior design brands, and Sicis participates at this year 53rd edition with the best of its Home Collection and a stand specially designed by the decorator Erico Navazo.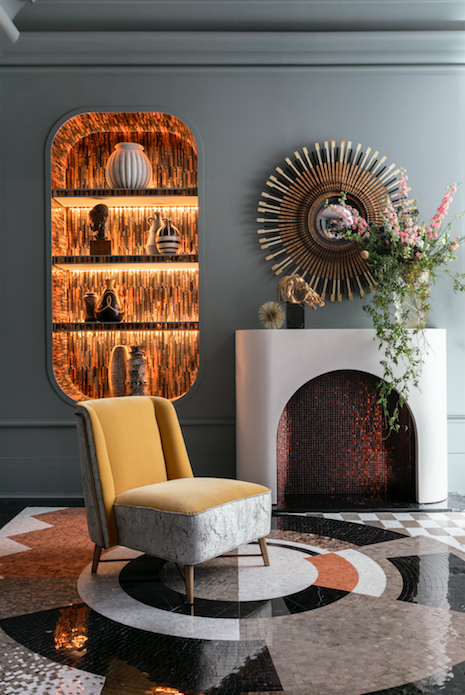 This year Casa Decor is taking place  in  a stately building of the early twentieth century in the central street Francisco de Rojas,  and it will stay opened until March 25th. For 40 days this palace, built between 1901 and 1903 by architect Farrés Aymerych, houses the best interior decorators and design studios. 3.000 square meters, divided into 68 spaces for brands and designers.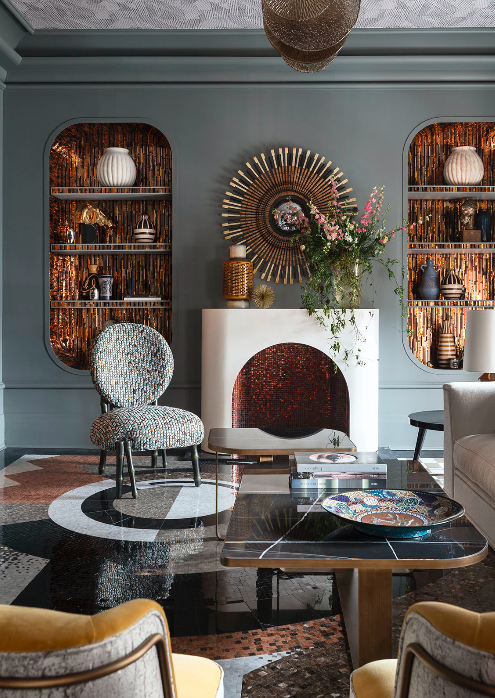 For this exclusive venue, Sicis entrusted the decorator Erico Navazo to design its stand and the look he chose  leads to Mediterranean memories. The artistic mosaics on the floor were created by the interior designer and handcrafted in Italy by Sicis, as well as the furniture and objects that frame a fireplace of the '50s.
Prestigious fabrics by Sicis are both in the armchairs,  sofa  and other details. Unique pieces that symbolize the values of arts and Italian craftsmaship complete  this charming context.
You'll find Sicis at Casa Decor until March 25, come by our stand to have a real look at the refined Home design solution we chose for you.