We're eager to introduce you to "Around the world", a journey through the countries and the mosaic works realized over the years by SICIS. A collection of unique decorative projects, made of different cultures and colors connected by SICIS signature, full expression of 100% made-in-italy craftsmanship.
The first chapter is dedicated to Burj Al Arab, one of the most renowned and luxurious hotels in the world. This international icon in the field of architecture mixes a rich decor typical of Arab culture with a contemporary design.
At Burj Al Arab many artistic decorations in glass and marble bring SICIS signature, from suites to restaurants and swimming pools.
This is a stunning example of the artistic glass mosaic decorations cut and laid by hand in the indoor swimming pool.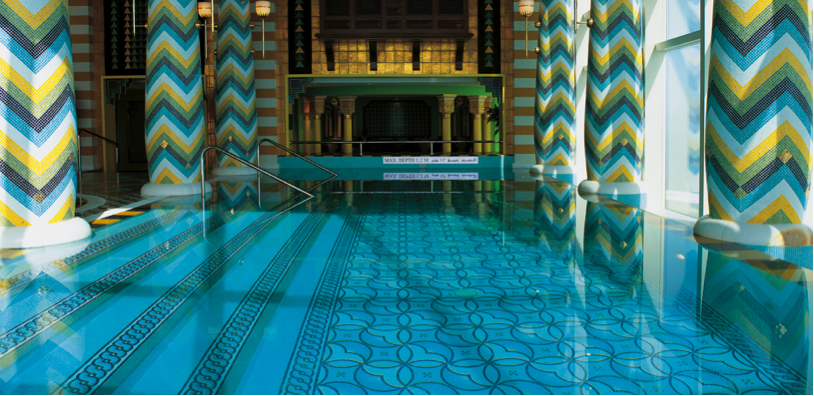 In this gorgeous restaurant you'll see SICIS signature everywhere, from the decorative floor inserts in artistic glass mosaic to the wall panels with mixed mosaic from our Blend Colors collection.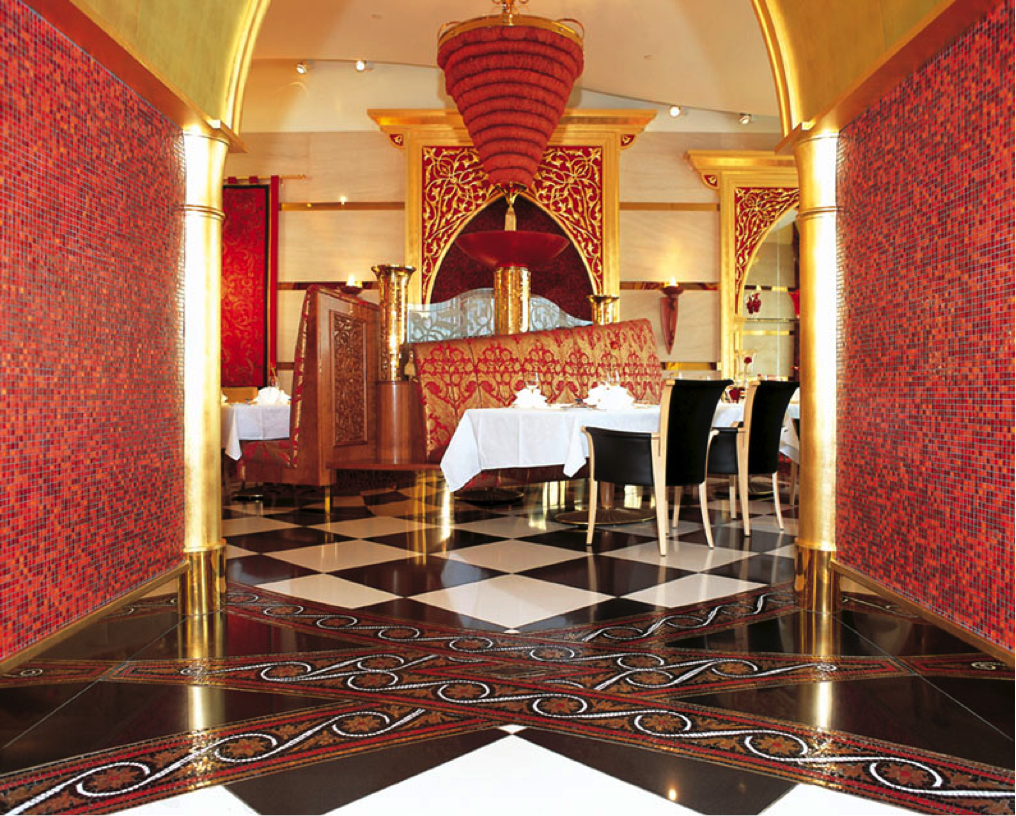 Here you can walk with us on the beautiful lobby mosaic floor, from our Murano Smalto collection.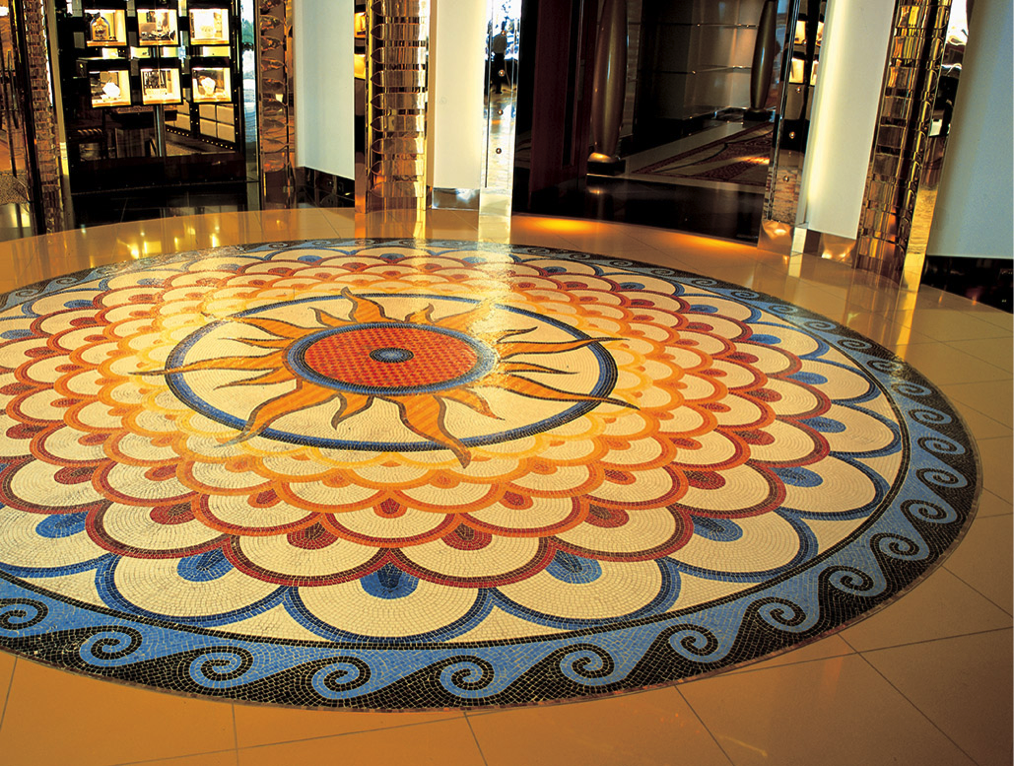 Discover the project here and keep following us to see more about our next destination.