Fern is one of the most elegant plants on earth and we got inspired by it to create our newest Fern parure, composed by the earrings you see below and a ring.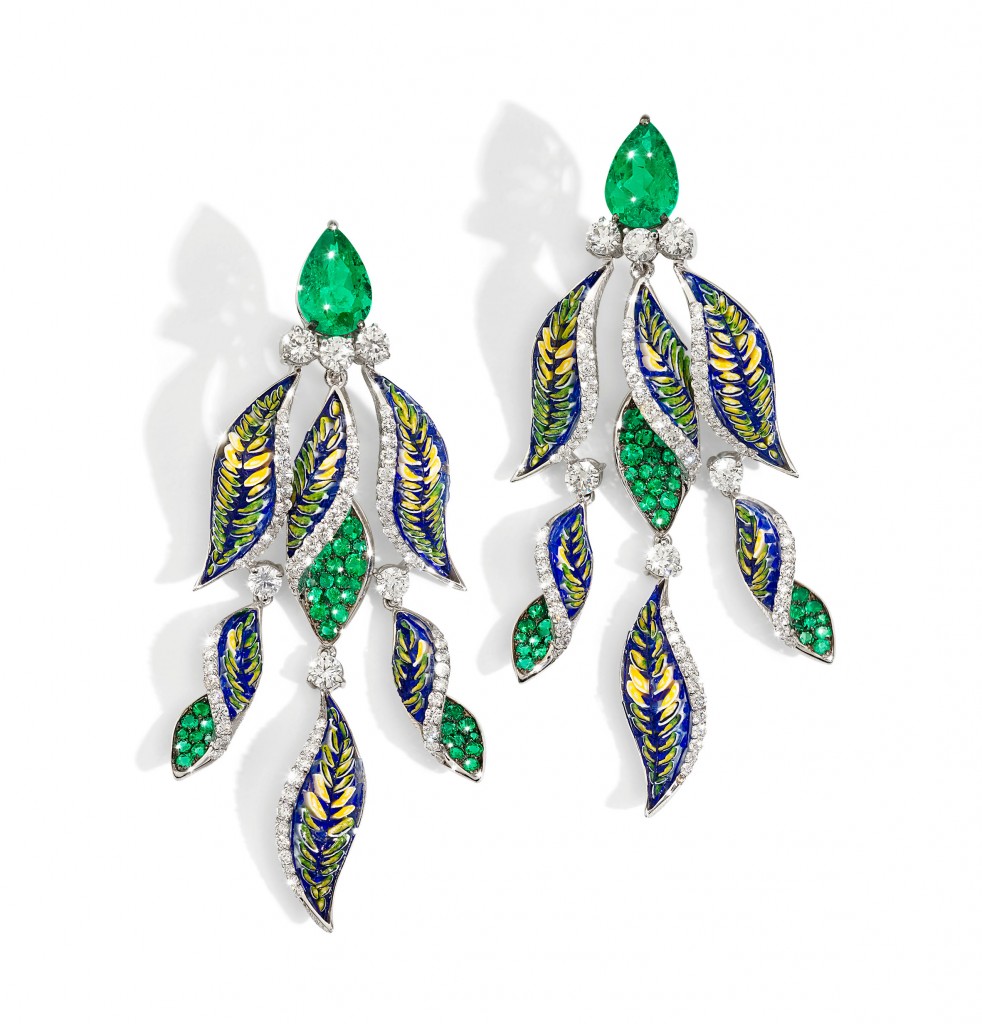 Each earring is made of six different sized Micro Mosaic leaves with Nano tiles "encased", white gold, brilliant cut diamonds and emeralds and two Colombian pear shaped emeralds.
In these wonderful jewels, our designers have exquisitely reproduced the charm of a magical plant whose considered to be one of the oldest of the world.
Looking at this stunning earrings you'll appreciate the complex work of our masters.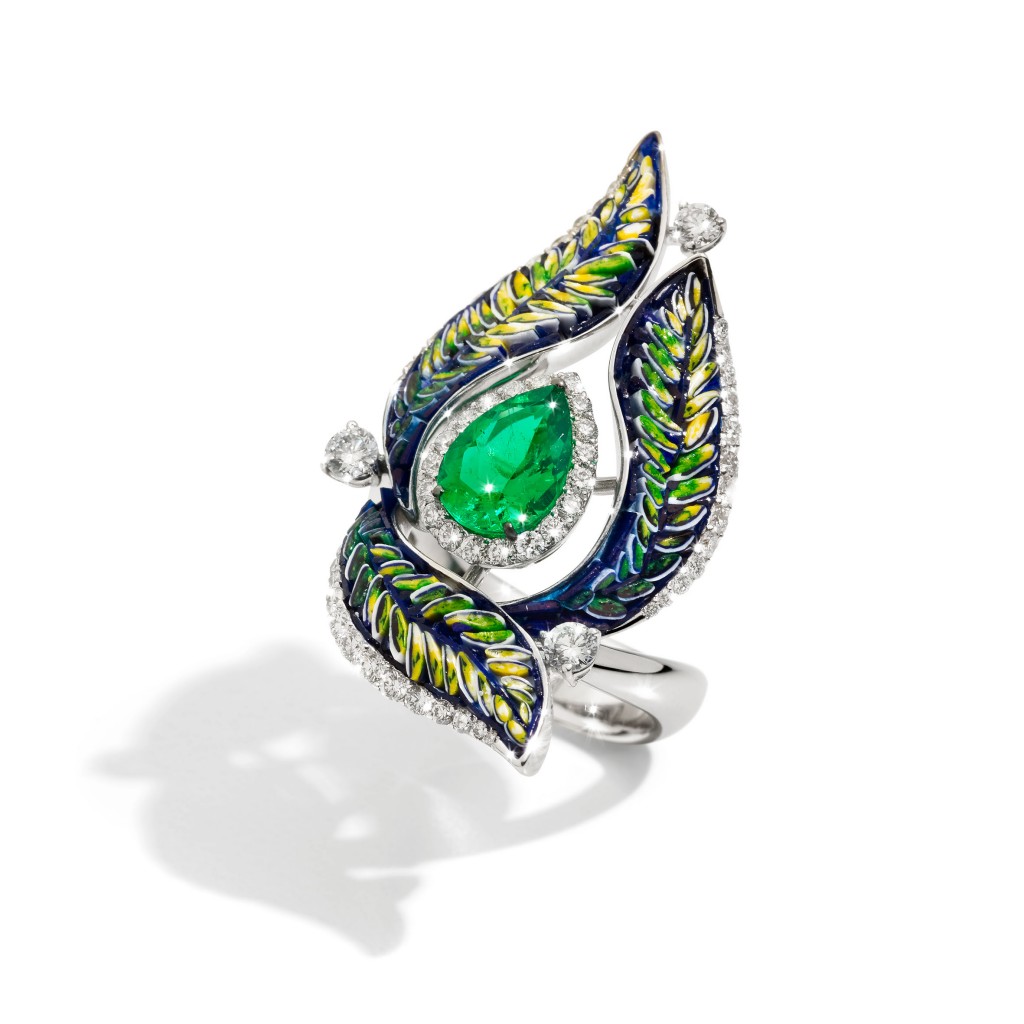 The ring consists of three leaves in Micro Mosaic "encased" tiles, in white gold with brilliant cut diamonds and emeralds, and a precious Colombian pearl shaped Emerald.
Hundreds of Micro tesserae, set by hands of unrivaled talent, form soft and flowing leaves that are accompanied by extraordinary emeralds that enhance their royal beauty, along with diamonds placed as dewy drops.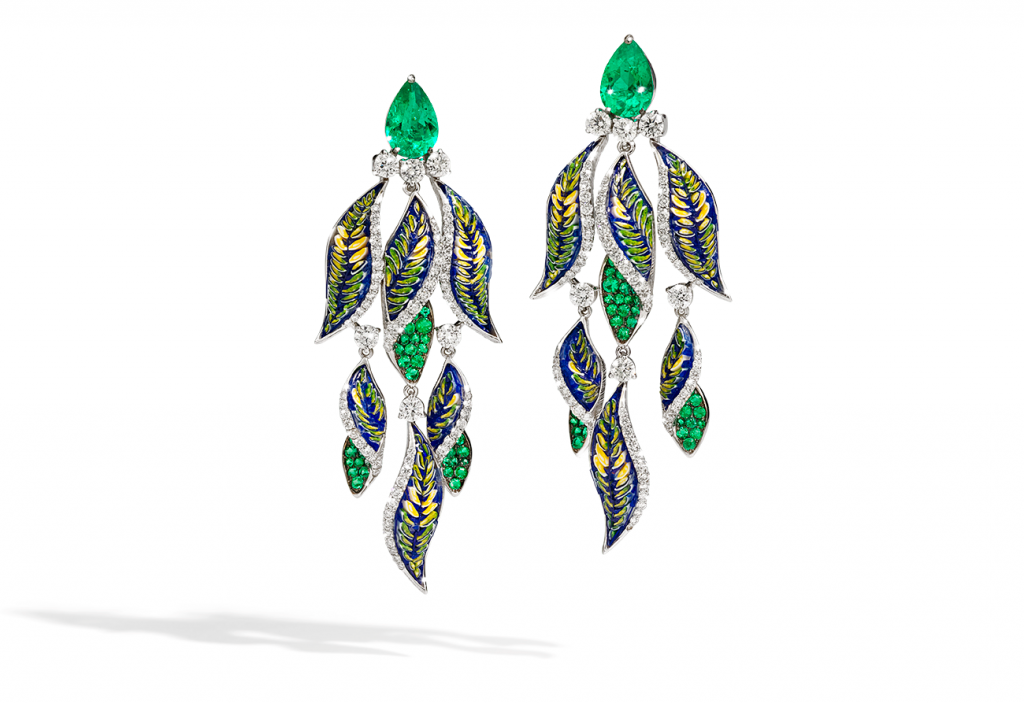 We used special tesserae to elaborate the collection, and this required a special spinning and cutting technique that allowed us to obtain more colors in a single fragment.
Fern is a simple yet charming plant: its colors change from bright green in summer and in autumn they became so warm they make you fall in love.
Not only its physical qualities but the mysticism around this plant inspired our designers to create a parure of incredible charm: fern is in fact a symbol of mystery and unknown, and this surely ads a touch of glam to our creations and legends tell about its power to donate prophetic sleep and immense luck.
Once again we used our expertise in the ancient art of micro mosaic to create something timelessly beautiful, and this is the secret behind all our jewels.
Write us for more information at: leonardo@sicis.com