Also this year you will find us at the Cersaie exhibition in Bologna to showcase our new solutions for decoration surfaces and coatings.
We will present, in addition to the already iconic mosaic collections, our latest products, including the Crystal collection.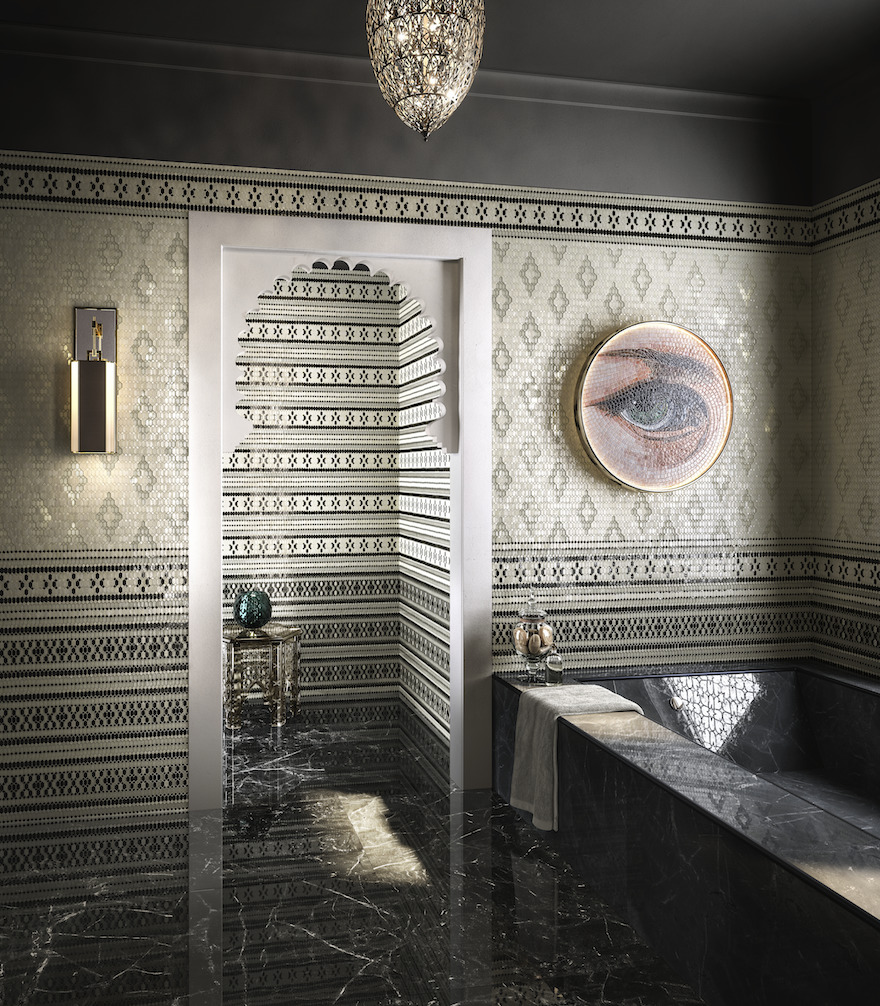 Mosaic tiles made of glass paste with a special hexagon shape that allows to create from arabesque patterns to more modern and classic 'tone on tone' or monochrome. Designs and figures can also be conceived as elaborations with other collections, as the dimensions of the sides have been carefully studied to allow the mix and match with Sicis mosaic tesserae in vitreous paste and other materials.
Research continues on the innovative covering product, Vetrite. Several lines of this special glass and polymer slabs will be presented at Cersaie either in their entirety or in combination with other Sicis products.
There will be some examples of bathrooms with shapes and chromatism of extraordinary elegance, furniture always made of Vetrite and other suggestions to create exclusive rooms.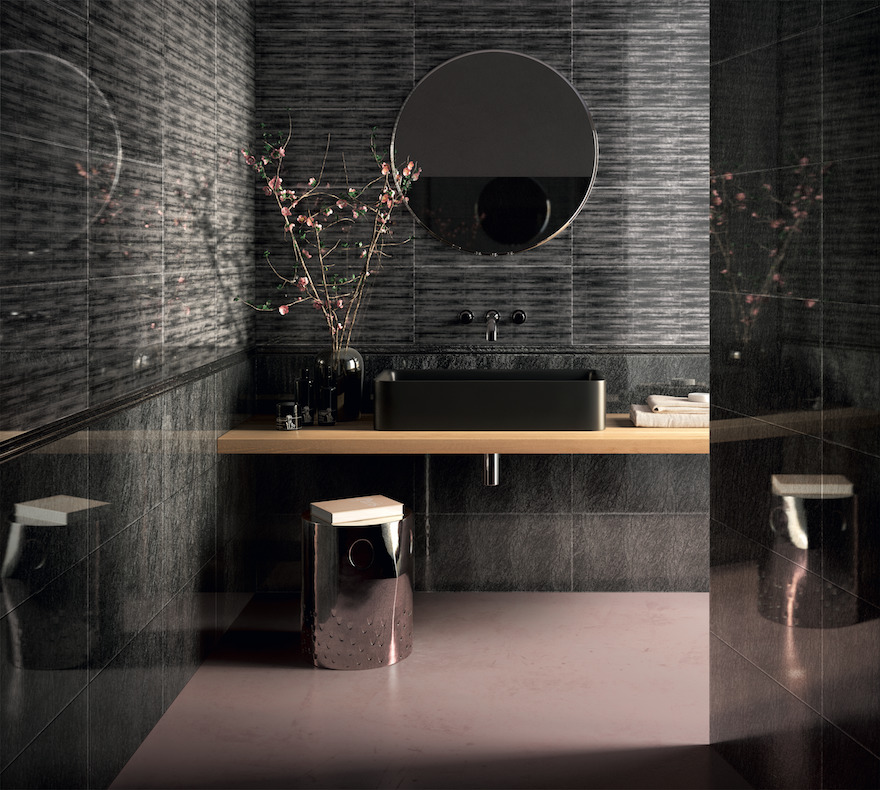 One of the latest collections of Vetrite is Gem Glass, born from the introduction of sophisticated techniques and processes.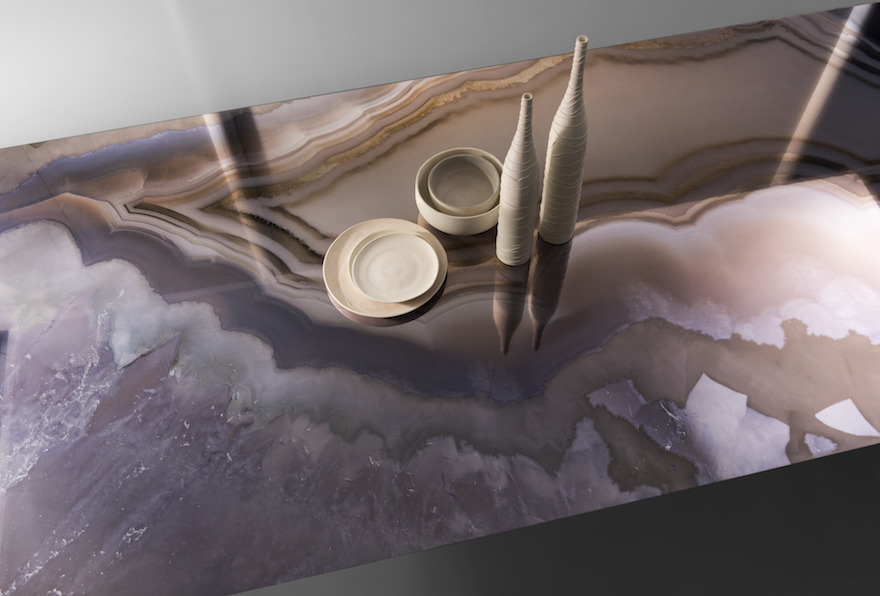 These slabs enhance the magnetism of precious stones, lava rocks and lunar landscapes, in thirteen different patterns, with marked veins or slight ripples, transparencies, along with opacity. These come in different finishes and color bases and can be backlit.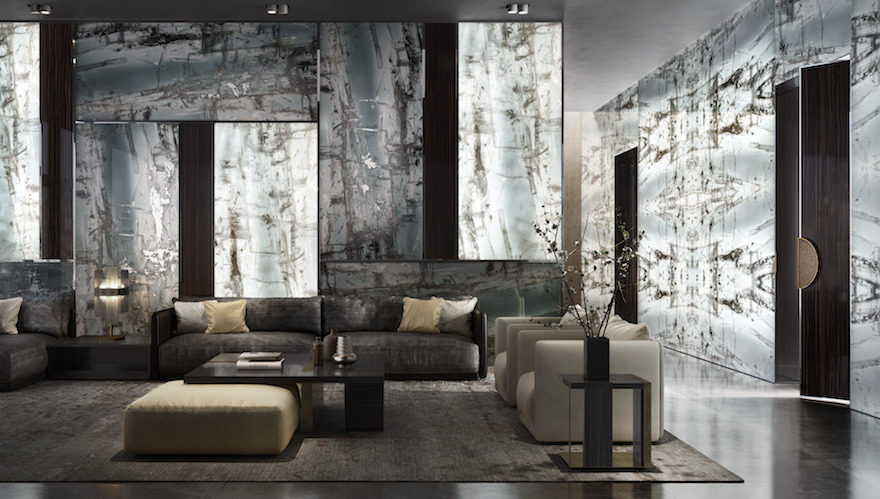 At Cersaie will also bring our latest display stands systems for retailers, special boxes that give the opportunity to have the full range of Sicis products and moodboards in contained spaces, for every space.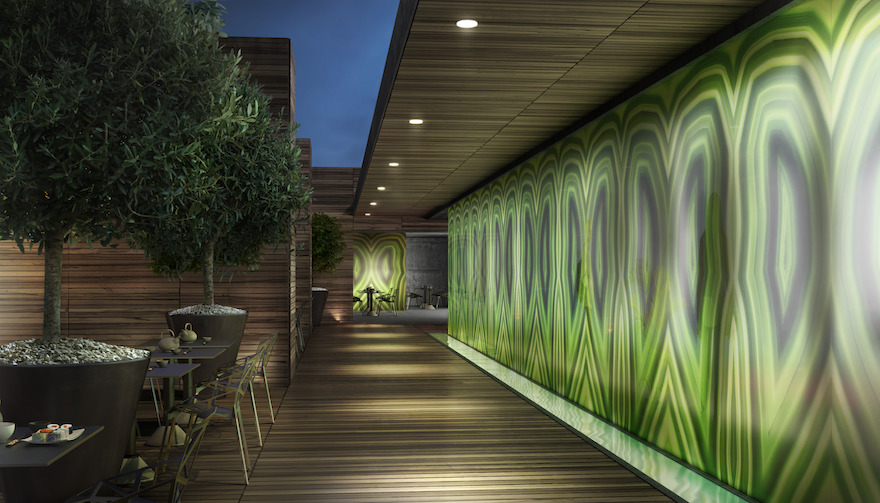 Come visit us at Cersaie exhibition from September 24th until September 28th, Pad. 22, stand A98-B87,  and have a real look at the decoration surfaces and coatings solutions we chose for you.