Orientale collection by SICIS pays tribute to the forms and designs developed in the 18th and 19th century Far East, and long admired and loved in Europe. So SICIS inspiration runs along the Silk Road to the boundaries of dusk.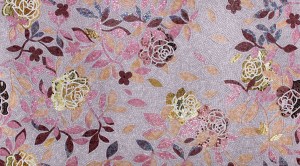 Orientale collection by SICIS is a wonderful world to cross, featuring the unique fascination of an almost synaesthetic experience.
Forms and colours in muted quiet, landscapes that envelop you like kimonos delicately brushed by the breath of a summer breeze. In this collection, nature is perfected in the details of an instant, revealing order and balance in the decisive stroke of Murano glass animated gracefully by the chromatic phrasing of the iridescent glass. Beyond the design, the base dominated by dark hues, dilates the time of the tale as that of imagination, multiplying spaces and depth thanks to reflective effects on the Colibrì mirrored surfaces.